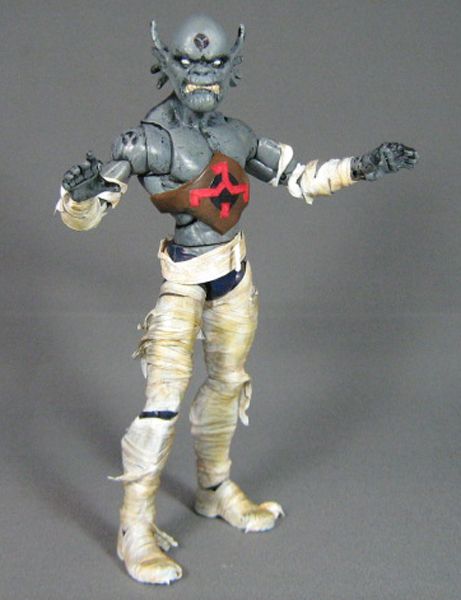 Decay (Yoshiro Hachiman). Generally disliked for constantly firing people but known to have a fondness for artwork; empowered by the Verdant Vial of Valtorr, he possessed a "touch of death" that caused both organic and inorganic objects to disintegrate (Although Thor and Hercules were immune to his powers due to their immortality).

Recipe- Body ML Bullseye
Head Hulk series Abomination
Body armour aves sculpt , mummy rags are teflon tape with games workshop colour powder. Special thanks to CFTofu for the powder and the encouragement.
Hope you enjoy.