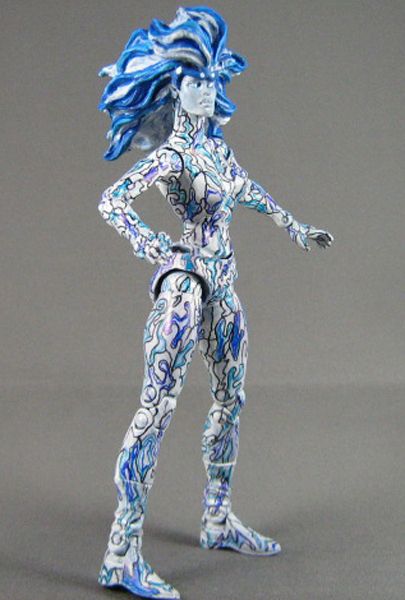 Tempest (Nicolette Giroux): An international game warden that was known to take her job too far; empowered by the Wondrous Waterfall of Watoomb, she possessed the ability to turn into wind, becoming intangible and fly.
Recipe- Body ML Psylocke
Head XMC Storm
I choose sharpie markers for this custom and I'm not very happy at the final outcome. That said, I did have fun making them and I hope that you have enjoyed them too. I'm open to any feedback comments. Thanks.