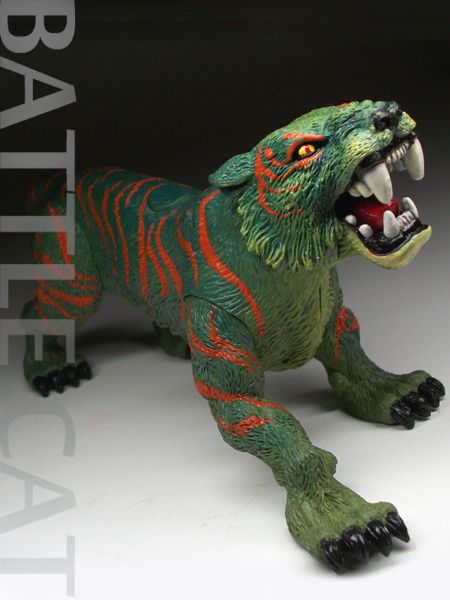 A new challenger approaches!!!!!

I thought this was a pretty nice base for a Battle Cat custom. I think it was from a Discovery Channel Sabertooth Tiger toy.
A few coats of different greens and careful painting to create the stripes and Cringer was complete. Those stripes took FOREVER.
I didn't just want too slap some random stripes on him, so I took my time and referenced a couple of photos of the cartoon and
official figure. The battle armor was mostly sculpted from scratch, with the exception of the spikes that came from random fodder.
Really happy how he came out. Hope you like!

"See you next mission!"