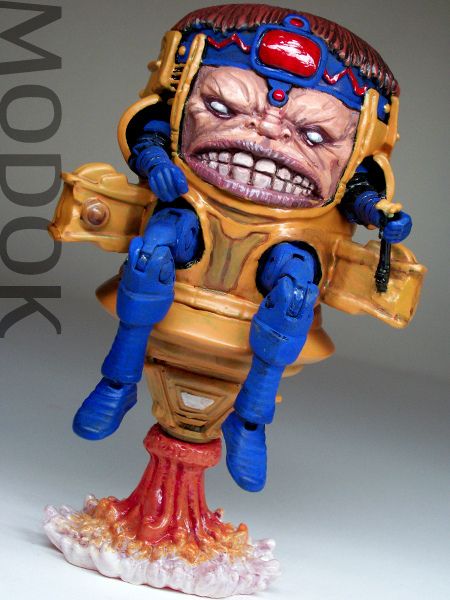 A new challenger approaches!!!!!

This guy took me a while to complete. Trying to get the likeness of his Marvel Legends incarnation
was a mission but I'm happy the way it turned out. The lower base was put together by using random gijoe fodder, with Iron Man's legs that move. The rest of the figure was mostly sculpted with the exception of the arms that came from a gijoe figure. Can't really move much, just the arms and legs. CCs welcomed :)

"See you next mission!"