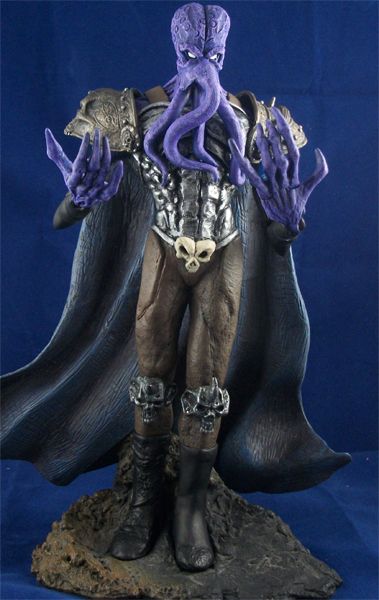 Also called Illithids, Mind Flayers are one of the oldest most iconic monsters in Dungeons & Dragons history. Created by Gary Gygax in 1975, Mind Flayers have appeared in every edition of D&D since.

Dwelling in undergroud cities and caves, Mind Flayers are extremely perilous to face. They will often use the Mind Blast attack to stun their victims, then either suck out their brain outright or turn them into a slave, called a Thrall.


==========================
Body- Spawn
Shoulder- FF Movie Mr. Fantastic
Arms/ Hands- Lady Deathstrike
Head-Sculpted

Painted in Vallejo Game Color.