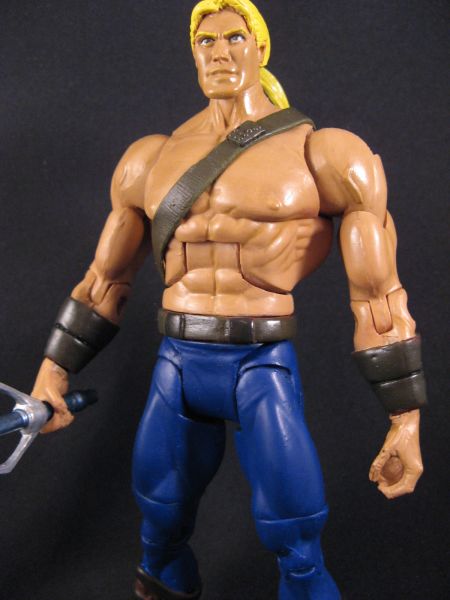 Hey everybody!! Been away for awhile!! So the next few days I will be adding a ton of customs I been working on the last couple months! Please feel free to comment lemme know your thoughts they are more than welcome!

Not many peeps are fond of the 90's New adventures of HE-MAN cartoon, Me on the other hand I really enjoyed it as a kid, especially when MOTU when off the air, Honestly I havent seen any customs based on this cartoon at least updated and fully articulated so I had to give him a shot & the results were quite good and definetly cartoon accurate in my opinion.

base figure-hawkman
head- aquaman resculpted hair
sword- lotr resculpted
sculpted details - amazing sculpt
paints by model masters - druid blue, centaur flesh & lizard brown.

Hope you guys enjoyed!