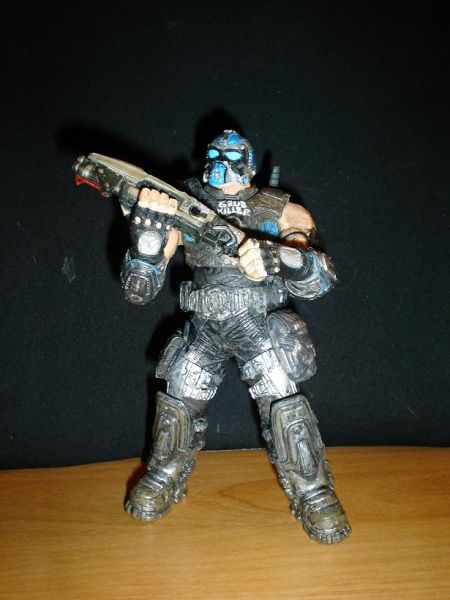 I wanted to make A figure of Clayton Carmine as he appears in gears 3 so I used this recipe...
1. Sculpted, painted and modified locust helmet
2. Cole upper armor
3. Bane arms dremeled down a bit
4. Dom's wrist gauntlets
5. Banes hands
6. Dom's lower body with marcus lower theighs
7. Dom's boots
8. various accessories.
Hope you like and thanks for looking.