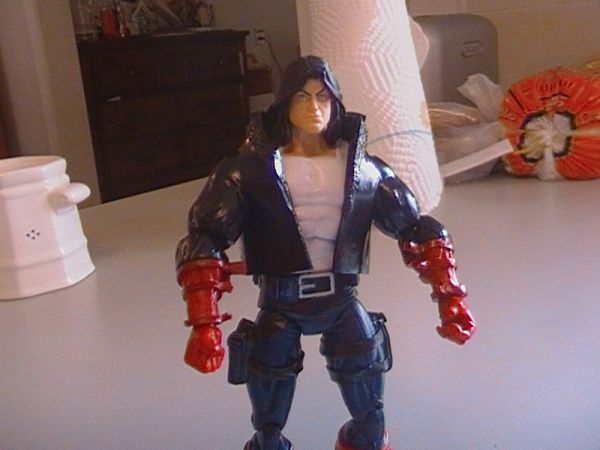 Basically a modern version of American Eagle from the thunderbolts #1 TPB. he was a great character, so when some1 asked me to make it for them I jumped n agreed. I also did a jack flag, but will try n upload it tomorow,
base- Doc samson ( good base with not much articulation rub)
jacket- half was made out of a lord of the rings skirt I think as I cut arm holes, added coller, then sculpted sleeves/clothes for the first time.
Longshot purse on right thuy, and bullseye pouch on left side, small slits of rubber cut to look like straps for these n a repaint later= presto hope u like.