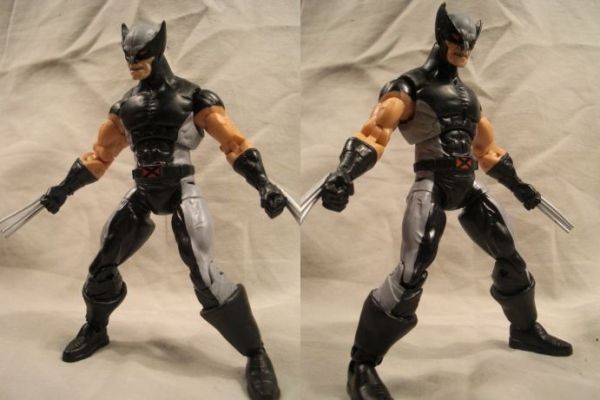 Here's a different recipe for an X-Force Wolverine:

Apocalypse Series Wolverine Head
Blackbird Boxset Wolverine body (Thanks onefistninja!)
Xorn calves/feet

Very simple paint/parts swap. Boots were sculpted and the shoulder pads were removed with the holes sculpted. Quick, easy, and a better scale than a lot of the other figures. The arms are great too! The head was a good fit, but the hole needed to be widened just a bit to fit on the peg. Angel pictured for reference.