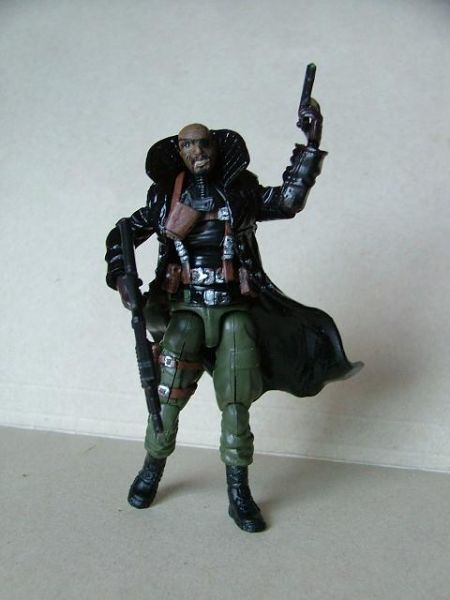 Hi everyone

My Ultimate nick Fury. I make him with a breaker figure, change arms give him a WO gambit coat ( days later cut of part of the collar) make the tactic harness with the one that come in the weapon x figure (wolverine origins), painted every with testor acrylics and sealed.

Base: ROC Breaker
arms and coat: Gambit
hands: ROC Destro
head: casted and shrinked of the Marvel Legends 2 pack one
weapons: wolverine (x-force and stealth)

Enjoy!