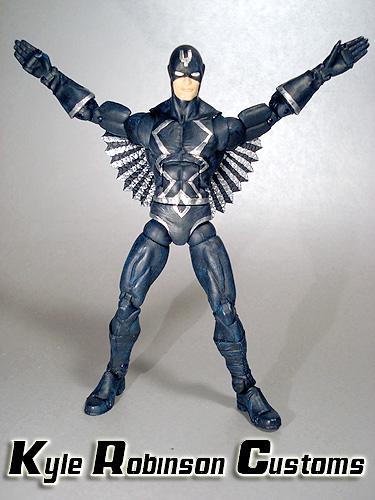 Kyle's 2nd Black Bolt, D.O.B. 05/15/07
This is one of 3 remakes I'm doing. The wanted me to make another Black bolt, Gladiator, and Canonball.

RECIPE:
~Bulls Eye Base Figure
~Cap Marvel Head
~Gloves from Task Master
~Modified cap mavel hands (I DID IT RIGHT THIS TIME..lol)
~Sculpted Tuning Fork
~Wings made from leather.