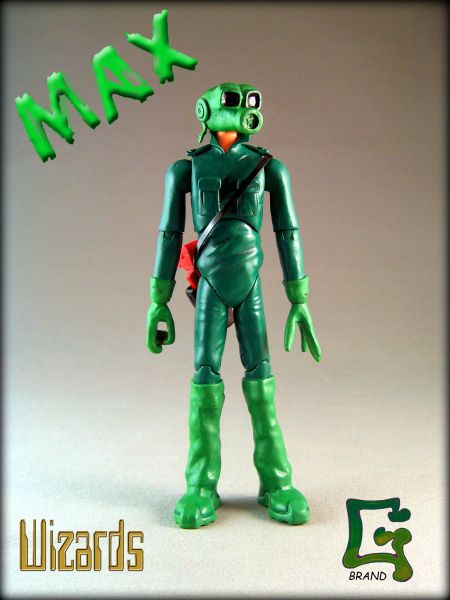 Wizards (1977)

"They killed Fritz! They killed Fritz!" A pretty funny scene from the film and there's still much debate over the meaning of it. Anyhow, I thought he was interesting.

Head: Power Rangers RPM
Torso/Arms: 2009 Playmates Star Trek figure
Hips/Legs: 1990's Playmates Star Trek figure
Feet: Toybiz Savage Fighters Sabretooth
Gun from the bin and holster scratch built.
Heavy sculpt work with Aves and that's about it with this guy. Thanks again.