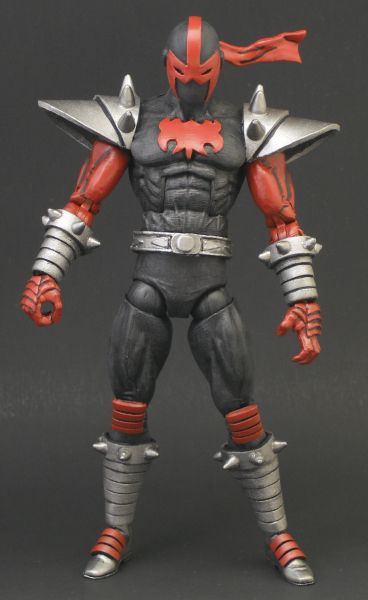 I've been wanting to make this bad boy for a little while now and had managed to grab some spare time recently and a Wraal so I thought, "Why not"? Wraal just seemed like a perfect base for this guy considering his size and build.

Head: Wraal-complete resculpt
Body: Wraal
Boots: Ra's al Ghul
Everything else was either sculpt, foam, and misc fodder.

In the comics his eyes are white, but I decided to leave them hollow and black considering his mask is a helmet and I think the look is more fitting to the character.