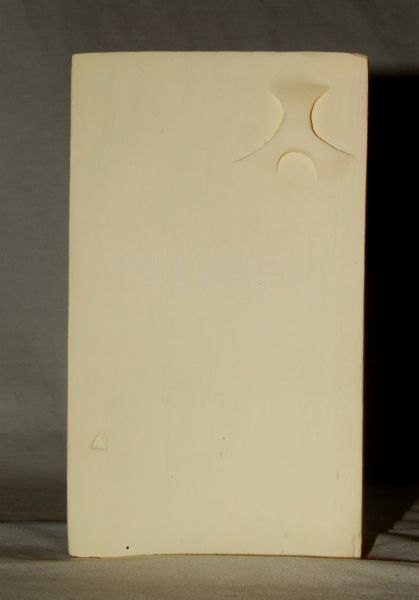 It's Tofu!!! Tofu pops up every once in a while in the RE games. He's (she's?) so absurd, I had to have some representation of the thing on my shelf.

I started with a piece of scrap wood that was cut to size and sanded down. The little stress mark was sculpted with epoxie. The rest was paint.

I love this little guy! Fast, cheap, and SUPER fun! What more could you ask for?