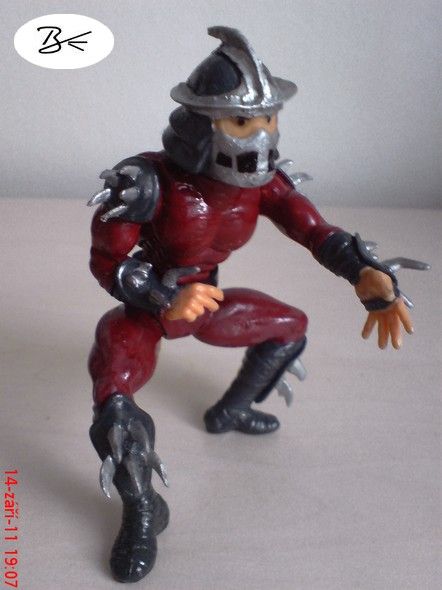 This was my second attempt to improve the original Playmates 88 Shredder. This time I decided for the Shredder from the first TMNT movie. Now I improved his helmet and armor.

For the helmet armor, I used card paper. I also used card paper for the additional spines on his shoulder and leg armor. For the belt I used a leather strip, glued together. After this I re-painted the figure.

I cut out the cape from and old shirt blouse.