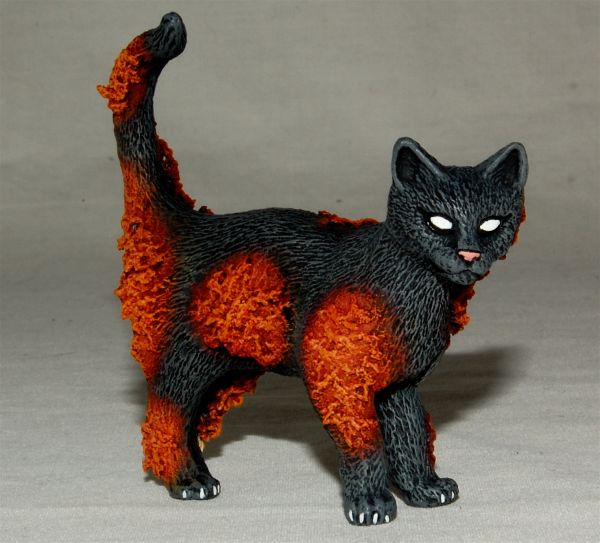 Hey!

This one needs a bit of an introduction. My family and I have a cat named Milo, whom we took in off of the street. He's fat, happy, and only has three feet. True story. I thought that he, with his disability, would work really well as a creature in the RE universe. It took only a little imagination to turn Milo into Hink the Zombie Cat!

I started with a Papo cat. As with all of my zombified animals, I sanded in the gore with my dremel, then set it with Krazy Glue. I removed the back left foot, drilled out the leg, and inserted a carved paint brush handle for the protruding bone stub. The rest was paint.

I really like little Hink. I see him as a comedic character, maybe a silly bad guy for Tofu to square off against. What do you all think of him?