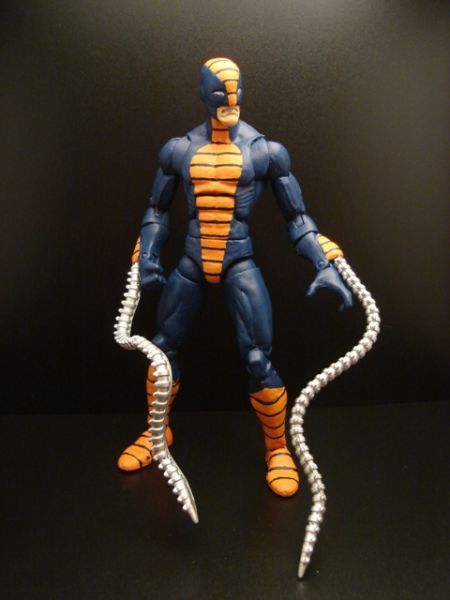 Frank Payne was an agent of the international espionage organization S.H.I.E.L.D. When S.H.I.E.L.D. needed a costumed "supervillain" to go undercover in the criminal organization called the Corporation, Frank was given a snake-themed costume and a pair of wrist-mounted electrified metal coils. Using the false identity of Frank Schlicting from Racine, Wisconsin, and the codename of "Constrictor", he infiltrated the group, only to suffer a nervous breakdown and become a career criminal in earnest.

Head = Havok with some aves sculpt
Body = Havok
Hands/wrists = yellow jacket
feet = havok
coils = whiplash 3.75 figure from iron man 2 line

I hope you enjoy, and feedback is always appreciated and welcome.