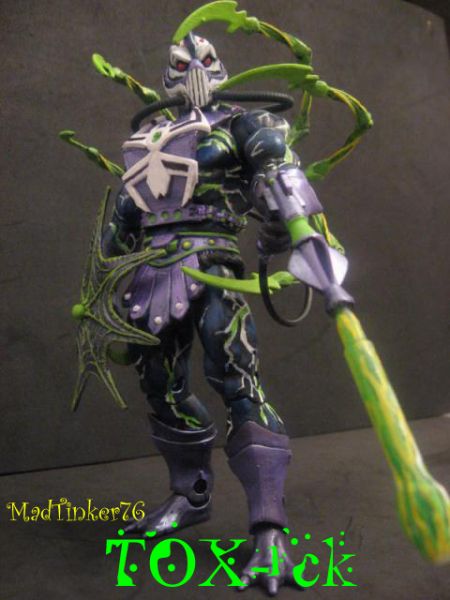 Though I don't do as many MOTU customs as I started out with but, I am still a big fan.. I even like to watch the old '80's cartoon on t.v. late at night. Anyhow, I totally enjoy seeing Cerebus's created characters and all the other MOTUC customs, especically Arez's & Aregenta's, so, I decided to try one of my own.
TOX-ick is heavily influenced by Marvel's Venom. I actually started with him in mind but, as I progressed, it went down a different path.
The body, armor and gun came from a MOTUC Zodac, head is from a Webstor cast from Deadman, the legs on the armor came from a couple hasbro Iron Spidermen. the rest is epoxy and fodder.
Thanks for looking, comments and feedback welcome.