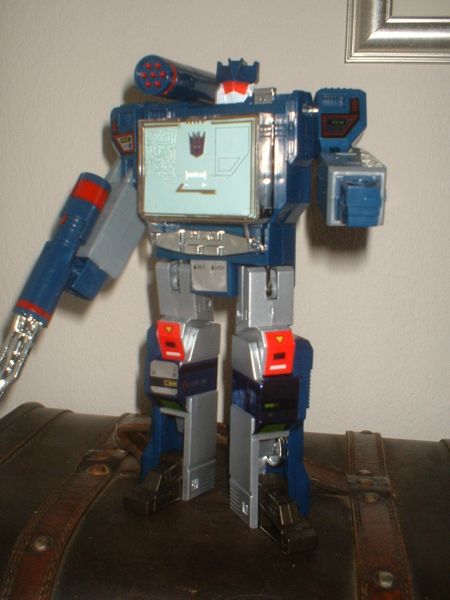 This isnt the best custom out there by a long shot, I wasn't going for masterpiece, though he looks great with my masterpiece figures.Just a straight forward take apart, sanding minor paint applications on face to look like the g1 cartoon with white acrylic and red enamal. Used a pale blue vinyl paint to paint the card that came in the chest, didn't want to risk painting the chest incase I didn't like it, now I have the option with or without.
Added a decepticon logo to the chest door.
No pictures with minions as I've yet to custom those,
Ill be using a modded ravage device label and whatever I can knock together for frenzy and rumble, lazerbeak that came with this figure just needs a con badge and a repaint.