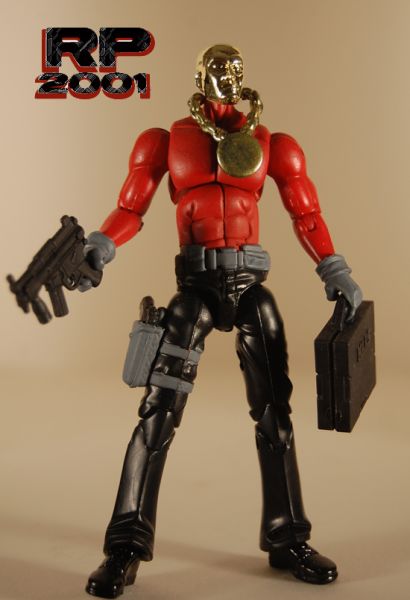 This is my take on the unproduced repaint of Destro V10 from 2003. Not exactly the same, but I like it.
I know the helmet is silver in the artwork, but I think the gold works better with this look.
Head: Iron GrenadierDestro.
torso: 25th Gung-ho
Arms:Tomax, or was it Xamot?
legs: Shipwreck(25th)
necklace was made from MU Luke Cage necklace with a small metal disk.