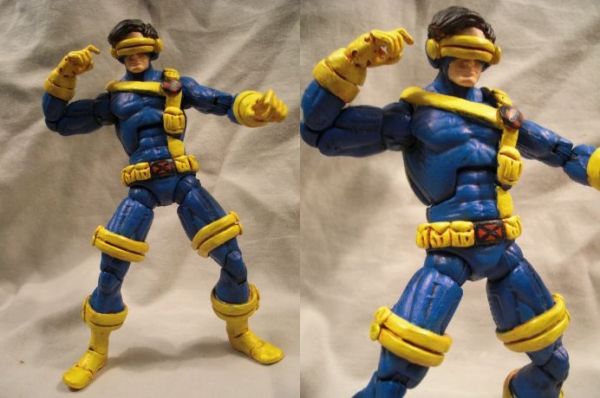 Here's my take on Jim Lee/90's Cyclops!

Recipe:
FO Punisher (c/o Kyle Robinson)
Captain Marvel Head

Removed all of the Punisher detailings, resculpted the left boot, then sculpted everything required for Cylops. For the head, I sanded down all of Captain Marvel's hair and started sculpting from scratch. I wanted to do something that was sort of "my own" and I think I achieved that since this is slightly stylized (not just an upscale from the XMC Cyke). Thanks for looking! More 90's X-Men to come!