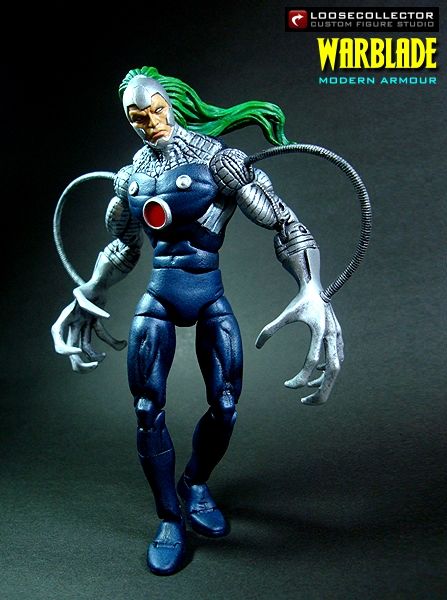 Good day guys! Here's one for the weekend! From Image comics we have, Warblade in his modern (and less corny :D) costume! Made from...

Ripclaw head
Patriot body
Deathlock arms
Bullseye legs
Havok feet
Warblade hands
Pyro cords

Everything else is sculpted detail. Hope you like him guys!
MORE ACTION PICS when you enter the thread! God bless.