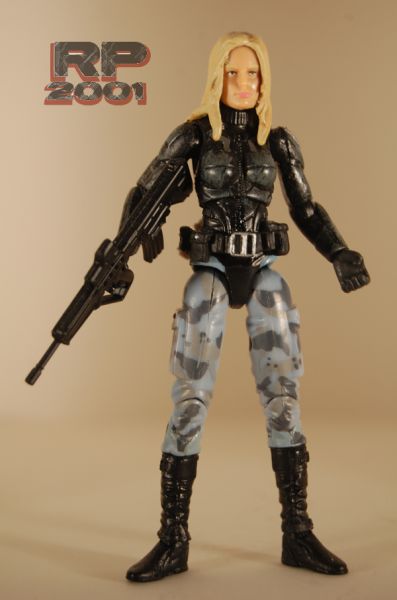 I had some problems with GIJOE:ROC, But I did actually like some of the figures.
This is a 'What If' figure. What if Covergirl had not been killed in the attack on the PIT.

Head:ROC Covergirl
Torso: Desert ambush Scarlett v11
hands:MU Black Widow
legs:ROC Covergirl
belt: modified 25th cobra solder harness.