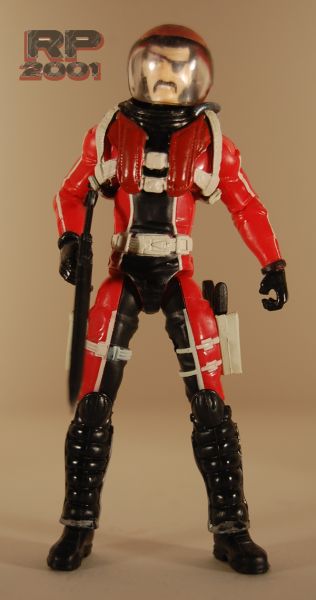 This one just came together. I had the body figured out but I wanted to make it a specific character. I had taken the helmet of a Major Bludd just to see what it looked liked and just went from there. The body design is also the same as the TRU Wet Suit exclusive.
Torso, upper legs: Cobra diver
lower legs: HISS Driver.
head:25th Major Bludd
gear: modified and re-painted TRU Wet Suit gear.