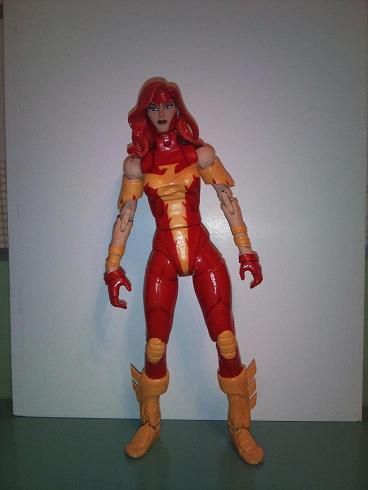 I've always loved this jean costume and thought id give it a go.
Her head is a black canary and the body is invisible woman from the box set. I used ribbons for her arm straps and rubber bands for the fold of the gloves, the boots were made from apoxie and the spikes from plastic.
Hope you all like her!!