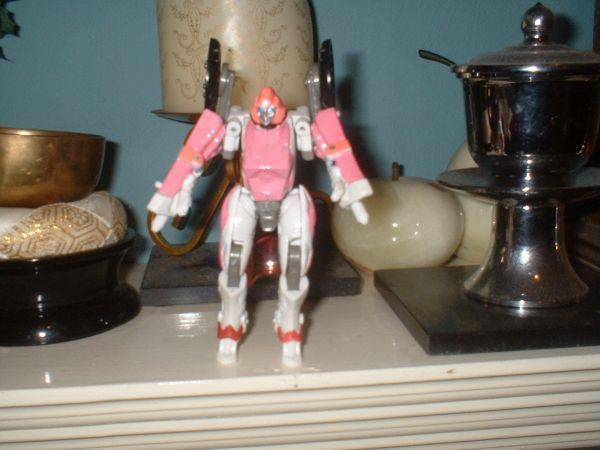 To create this figure I just took an energon arcee, used an artist scalpel on the chest to remove the unsightly energon tube thingy which was then remolded with some body filler.
Then primed the whole thing (except the head) in base white b5 plasticoat,
I found a pink close to the g1 colour (hot pink b14 plasticoat)and repainted the chest bike shield and some details on arms and legs.
Took about an hour total, shes going on the g1 shelf as ill never afford a custom delicate warrior figure or other third party arcee.