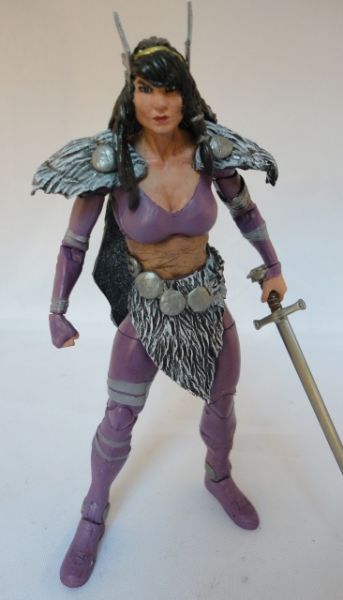 Next up is yet another modern Thor-themed custom, Lady Sif.

This is a base that was originally going to be used for a rip-off of Robos Knockout, but that was a different time when I had big dreams of doing every member of The Secret Six. Since that will probably never happen, here we are.

Shes Mattel WWE Beth Phoenix from the head to the upper legs, and then is LCBH Anne O' Brien from the knees down. I guess her left hand and braided part of the hair on the left is from Valkyrie too... and her loin cloth and part of her cape are cut from LCBH Conans cape... and the hanging piece of hair on the right side of her head is from ML X-23. Everything else is sculpt. Definitely my best job sculpting hair. Probably the prettiest woman I've ever made. She's taller than most ML women, but thats fitting for an Asgardian.

More pics in the thread!