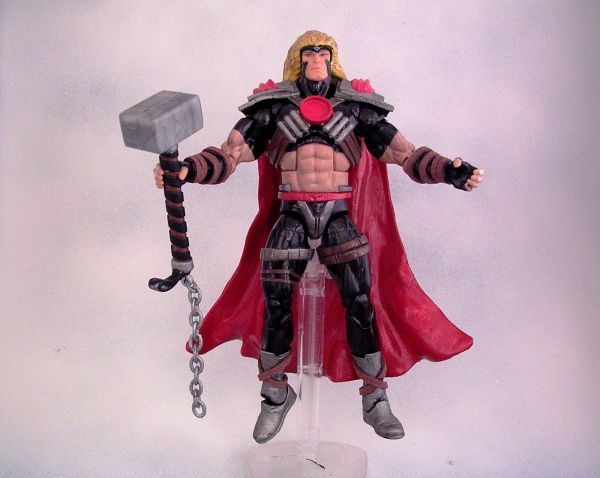 Thor (Deodato Style): This is a Thor I've been wanting to make for a long time! But thought it would be to much work...A year or so ago, I saw Loose Collectors custom of this guy and knew it was in my future. This costume was only around a short time, but being a Thor freak I had to have it in my collection! Also Thor kicked DC's CAPT. Marvels butt during that period! COOL!!!!
I wanted a bigger Thor than LC's [ He used Conan as a base], so I used a Elite HHH figure as my base.
GM Thor head
Black Panther Cape
Omega Red straps
Bishop hair
sculpted the boots, belt,leg straps, hair,top of cape,thing around the face.
Paint, clear coat. and done.
He was a lot of work, but well worth it to see him in my collection.
Please, let me know what you think.