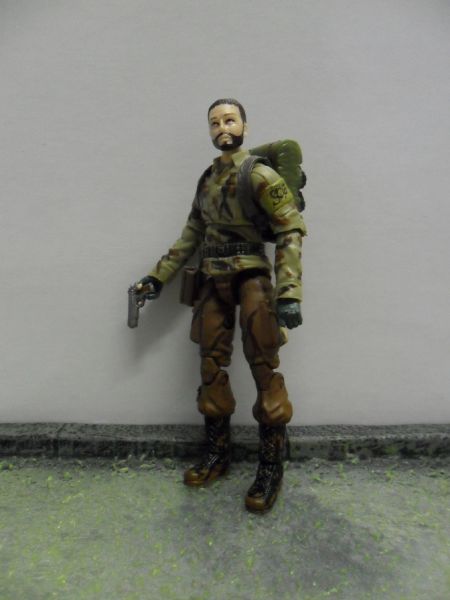 Ok so here's another Call of Duty based figure. Captain Alex Mason of Call of duty Black Ops fame. Don't quote me on this but I think I'm the first person to make him. Took a wave 1 movie Duke's upper torso and added the legs of a final wake Ripcords legs, the head is from a Star Wars concept rebel trooper and the backpack and webbing from a 25th General Hawk. The holster is also from the rebel. I painted the whole figure top to tail in citadel paints and added a beard. Then I armed him with weapons from the game. He is armed with a M16A1 assult rifle with an underslung M203 grenade launcher as his long arm (as it was the predominant rifle use in 'nam) taken from a MU Black Widow. For his pistol I gave him a 1911A1 from a WO Maverick figure.

I'm gonna make a Victor Reznov and Sgt Frank Woods to go with him and Ill pop them up as soon as I get them finished.

Any comments or cirticsm is as always welcome.