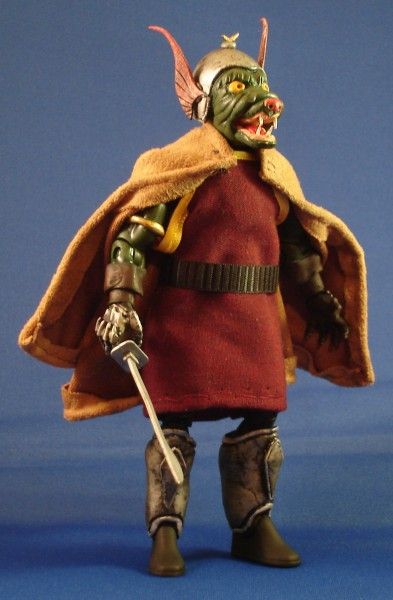 This is the orc captain from the old D&D TV series, that was Venger's right hand man.

I used a Public Enemies Batman as the base with sculpted head and shin guards.
Hands came from an older LotR figure.
Head wings from an Egyptian Spawn figure.

All the cloth goods were hand sewn, and the cape features a wire in the hem for posing.