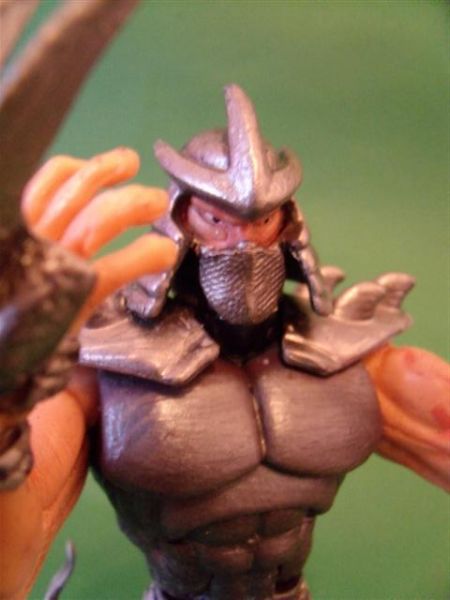 I took an armorized (?) shredder, hacked off the cool looking bits, and kept the head and torso. Cracked it open adn put on some arms from a wrestler called scott steiner - the disks fit perfectly.
I then took a ML Angel and chopped off from the chest upwards,then filled the enmpty body with epoxy, glued it together, and tidied up the body with epoxy. It's still posable in the abdomen/spine.
Stuck on the cool bits, sculpted a new mask, belt, claw mitts, and traps. Added a mesh pattern with a gnurled side of a tool. Made big claws out of plastic and glued them into grooves on the mitts.
Painted.
The end.