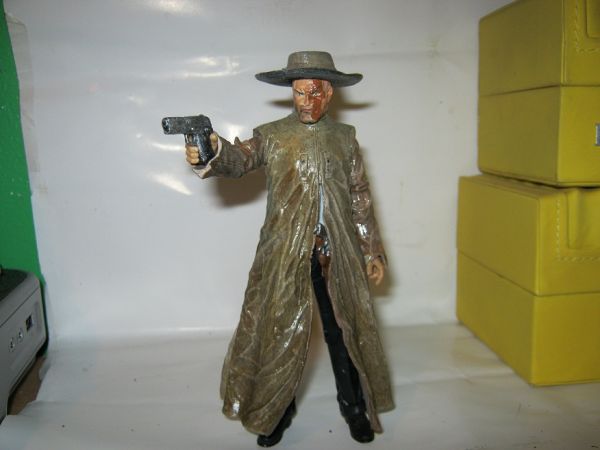 My figure is based on the main charceter in Garth Just A Pilgrim, it's a great read and I haven't seen one yet so here is mine.
I'm very proud of this figure because it shows of my paint skills wich in the past have been lacking and this is a lot better thanks.

recipe
base figure MM Scarecrow
head ML Punisher
hat and revolver/holster neca johna hex
thank splz comment Sean.