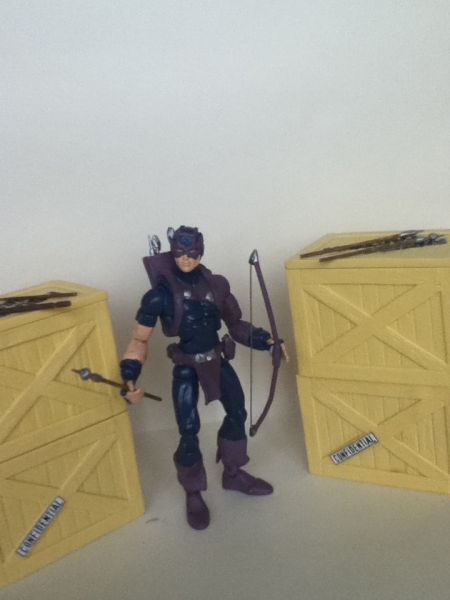 Hey it's PJcustoms with my new figure - Modern Hawkeye !!

I love Hawkeye so much so thats why I made him because I wasn't able to get my hands on the Marvel Legends Hawkeye . Also like my Mockingbird I've tryed to make him to look like from the pages of Hawkeye and Mockingbird comic book. I sculpted his quiver with the sraps , also I sculpted his chain mail on his arm and also his mask . Also I mixed the purple colour myself . He's a bit stiff because of the paint job but it's ok .

I would really appreciate any comments and tips , Hope you like it !!