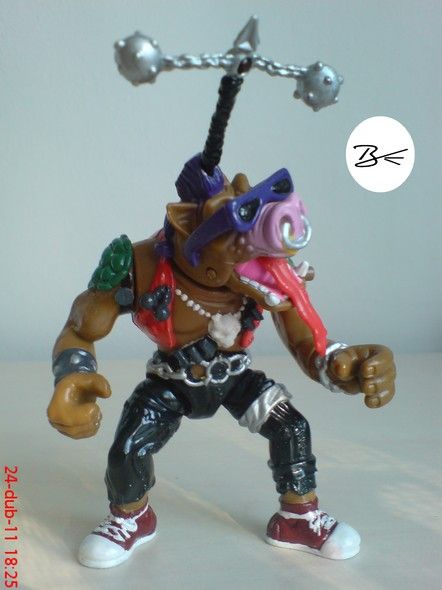 This is the repaint of the 1991 Playmates Head Spinnin´Bebop with some additional sculpting. I added the two hand grenades, the shoulder bands that "hold" the shells and the munition band. I cut off the small skulls on his shoulders.

The figure needed repaint: the blue sun glasses, the blue shoes, the band on his thight, the hand wristbands and belt and the yellow skull on his chest. The red weapon on his head also needed a repaint.

The last image is the "Bad Guys Team" with Shredder, Bebop, Rocksteady, Foot Soldiers in front of the Transport Module.