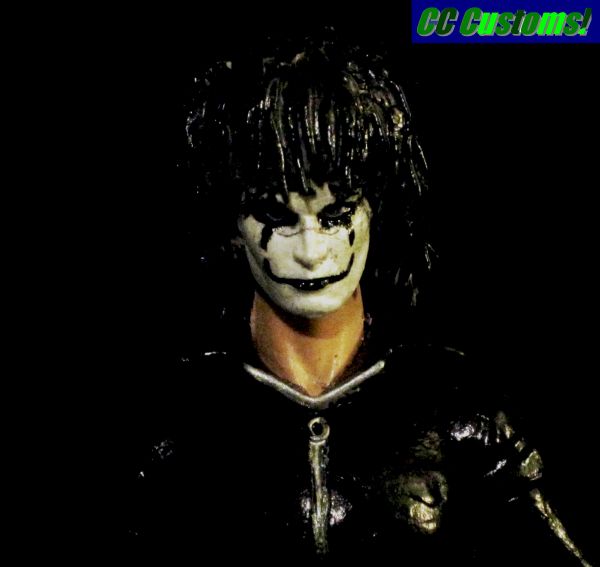 Yes, this recipe has been used before. Inspired by Goldenwolf's Crow.

Took a Longshot, removed the hair, and painted up the face. I wanted to give it a more comic accurate hair style, rather than the Brandon Lee version. I sculpted the haystack mullet with many, many, MANY strips of Apoxie. Painted it up with Testors acrylics. Sealed with Plaid Acrylic Sealer.

Hope you guys like him. Let me know what you think below. Thanks for looking!

"Jesus Christ walks into a hotel.
He hands the inkeeper three nails and asks
'Can you put me up for the night?'"