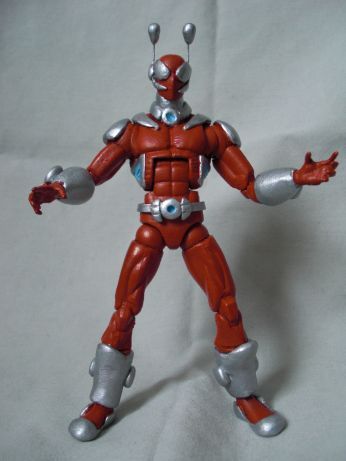 Haven't seen this one done too many times, but I really liked the character back when he had an ongoing. Used a picture I found on DeviantArt of a figure done by someone named SykotikScarecrow as reference as well as numerous comics, so thanks for that!

Recipe:
Red Hulk Series Black Spider-Man
Safety Pins of the Antennae

Just a lot of sculpting, patience, and paint. Spidey was an awesome base and I did sculpted each part separately over a period of about two weeks. Thanks for looking!