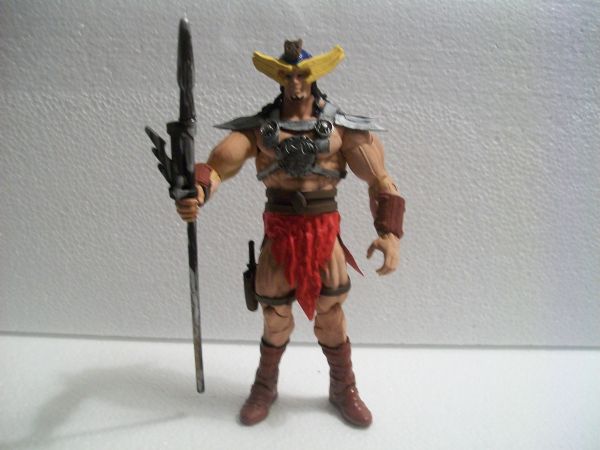 Well guys I bring to you Sunhawk from Galaxyfighters
(Sewco).They were like imitation MOTU figures.
I just love these warrior type figures from the 80's as a child,
guess making up for toys that I lost as a kid LOL!
I updated him to match MOTU 200x,Using a WWE Batista and used the old WWE arms,
also shorted him.Armor was made using rubber bands.

I hope you guys like him,Thanks WB!