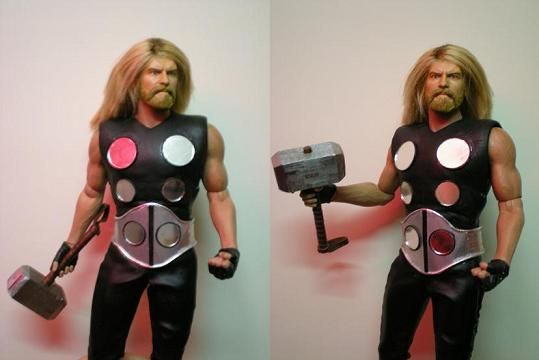 Mjolnir is made of steel, wood and leather.
I used a Hot Toys Perseus torso and arms, Comedian legs and casted Perseus head with sculpted beard and attached Barbie hair.
Leather for the torso armor-shirt and some pants I had of another figure. I made belt with some leather covered with a beer can.
Hope you like it!!