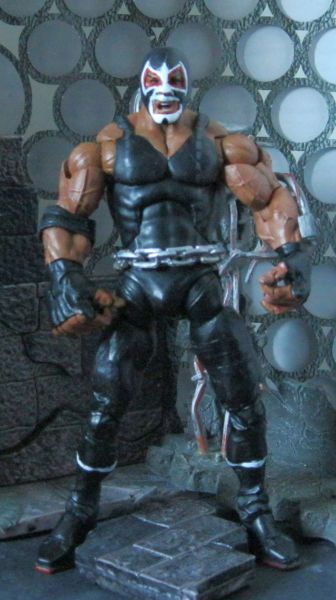 Bane: You can't believe how I've looked forward to this.
[swings Batman around by his cape, flinging him against the wall]
Bane: Though I was hoping for more of a fight. But what can I expect from a killer of children?
Over the Edge was the episode that contained that quote-My fave BTAS episode.
Bane was made from a UFC bod, Batista head(he should play him in a movie!) SD arms and Sinister legs.