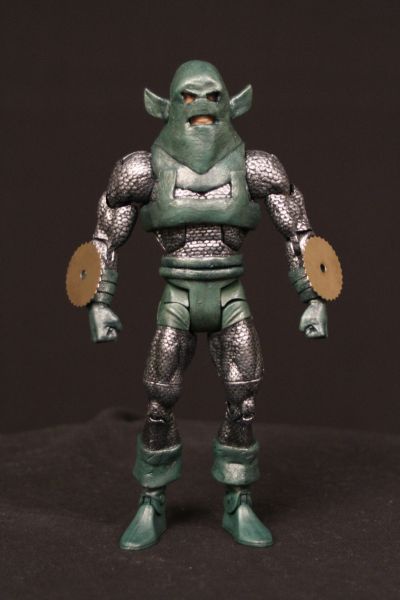 Here we have another Iron Man classic villain, Whirlwind. His design was heavily inspired by Stevid's Whirlwind.
Recipe-
Head- DCUC Guy Gardner (Sculpted helmet)
Body- DCUC Copperhead
The blades are from 2 tracing wheels you can find in any crafts section and are attached via rare earth magnets.
Sculpted the boot cuffs, wrist straps, waist bands, chest armor and helmet. Complete repaint and dremel work to eliminate all paint rub. Hope you guys enjoy this Blast (no pun intended) from the past.