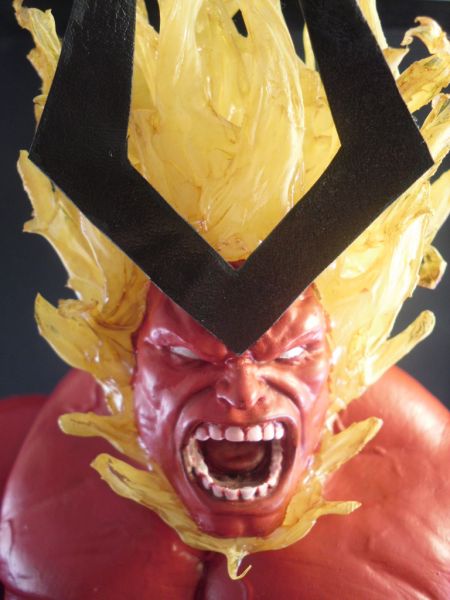 Another Rotocast Hulk based custom!

This project literally started at the same time as my 13 inch ORKA, All the flames where done using HOT GLUE, the HORNS using VYNIL, The figure it self remained primed red and sculpted for 3+ months until I finally got around finishing other projects I was able to squeek this one in last week to give him his finishing touches, PLEASE EXCUSE THE PHOTOS not the best, I know! This figure is so big I could barely fit him in my lightbox plus I have yet to buy a new camera.

This project was A lot OF FUN!! A lot of red and various reds where used, for shading, highlights, and natutal look, Hope you guys like!