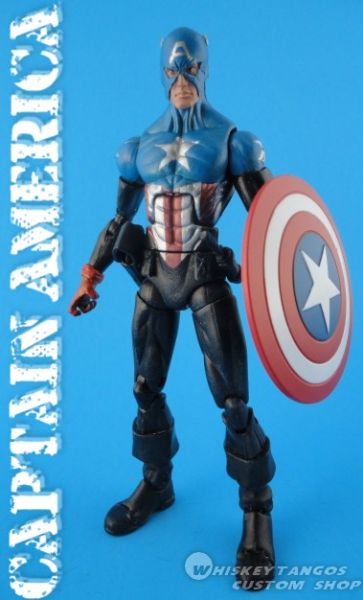 This guy was for a friend. I thought he'd be super easy, but it turns out painting stars really is not cool.

Heads: HML Human Torch
Body: HML Ben Reilly Spiderman
Hands: HML Union Jack
Lower Legs: TBML Taskmaster

I did an unmasked head since I had an extra johnny storm one just laying around.

The photos are weird though, they make his flat black shiny, and his shiny blue, red, and silver flat. In person, his metallics have a real nice sheen going on.