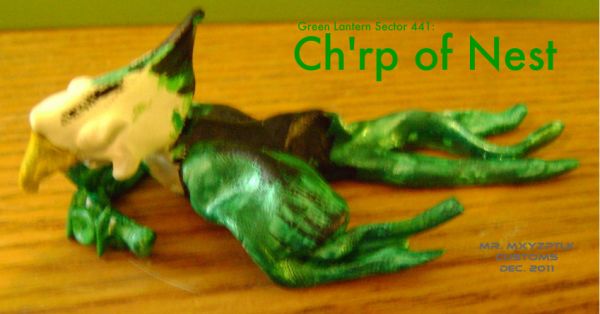 Another new charater from my Marvel/DC Blackest Night Crossover
Ch'rp of Nest: Green Lantern Sector 441
A lantern guided by vengance against the murder of his life-mate, Ch'eep, Ch'rp found his way across the spatial rift and met his untimley demise. His ring sought out an indivicual who is without fear...
Scratch built the figure from sculpy. Painted using black and metallic christams green (my go-to GL paints). Not super pleased with this one, and may make a second attempt.