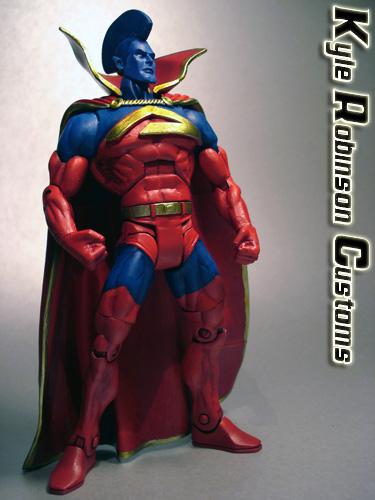 Kyle's 2nd Gladiator, D.O.B. 05/26/07

This is the same recipe as my first one, I duplicated at new customer request.

RECIPE:
~ DC Super Heroes Superman base.
~ Dremeled off hair and boot tops
~ Sculpted Mohawk and cape strap
~ Chest logo made from sinister cape
~ Cape collar from Sinister cape

as always, more pics and wips at my website.