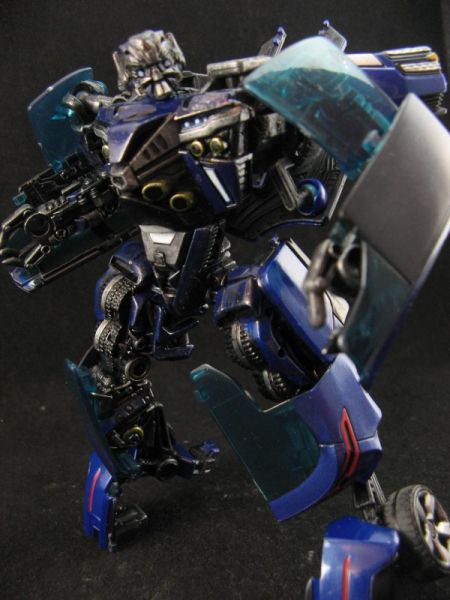 When I first transformed this figure I had half the mind to just throw it away - inaccurate face sculpt, puny whips, that weird-looking triangular thing behind his head, all the allspark blue - all added up to one ugly figure. It was only when I saw capcomkai's awesome custom Jolt did I see that the mold had potential.

Mods done:
- Cut off the horns on his head and added a flat crest for a more movie-accurate headsculpt
- Cut off the triangular thing behind his head.
- Did some cutting and sanding near his knees to allow for more articulation
- Whips from ML Omega Red

Thank you so much to capcomkai for providing lots of helpful reference pics, ideas, and inspiration!