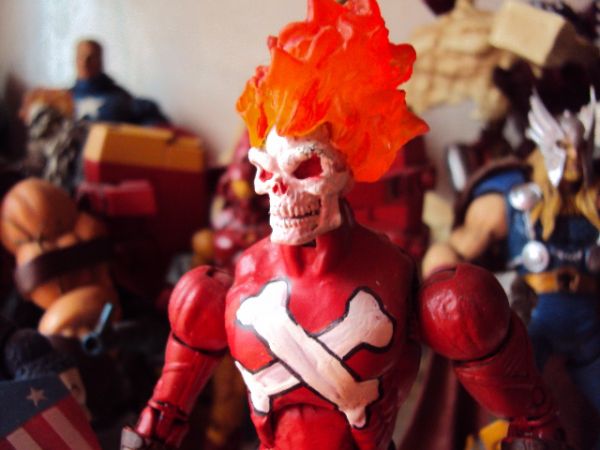 Custom Blazing Skull. Since I do not have a job I think I'll have a lot of time to customize again. Here's the Classic Blazing Skull, I hope I get to see a cameo or reference in the upcoming Captain America movie. The recipe was:

Head: HoM Inhuman Torch
Body: ML 12 IronFist
Gloves: FF Movie Mr. Fantastic
Boots: Hasbro Legends Bucky.

Not complicated, I just primed the figure w/ white spray paint, added details in acryllic, sealed the figure with transparent sealer and it was done. Thanks for visiting.