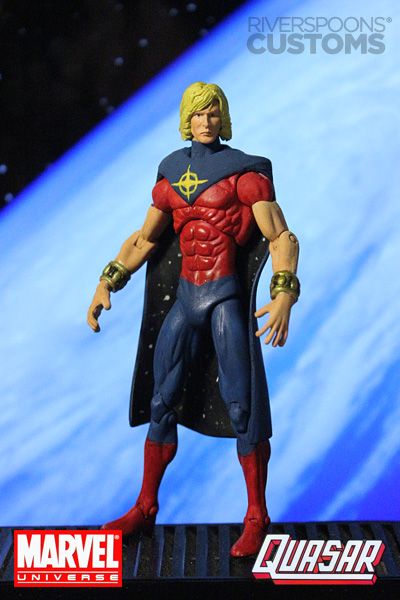 Another custom for today! I always wished I have a Quasar figure, Since I've been working on unreleased avengers recruits I know one day I'll be working on Quasar, I'm just clueless how will I work on his cape. Finally I did think of a way using the DC cape I just bought from a surplus shop.

I used a cape from a 3.75 DC universe fig, then applied epoxy clay to form the flat triangular shape on his chest. His head came from Prince Caspian on the Chronicles of Narnia box set, added few hair details as well. then the body obviously came from MU Johnny Storm.

I am so happy with the result! can't wait to work on my other pending projects! =D

enjoy guys!