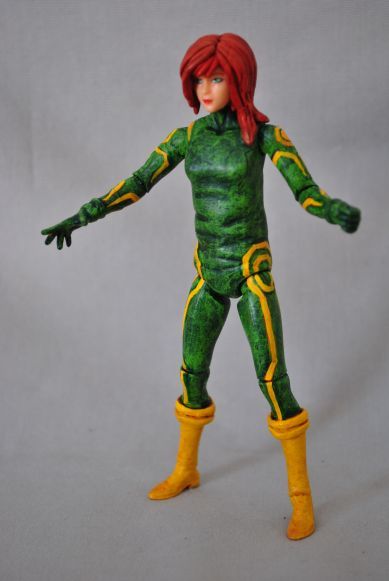 Here's my second attempt at Hope Summers.

I kind of liked the realistic jumpsuit that didn't accentuate every single curve on a teenager, so I went with the outfit again, though I'll probably give the scarf outfit a go sometime soon. On this attempt, I switched up the hair a bit and did the suit detailing a little differently. The first one that I did looked a bit darker in the pictures, but in reality looked much like this one. I really liked the blazing orange underneath the yellow so I tried not too much to cake on the yellow and let a little of the orange bleed through (thanks again to onefistninja for the tip).

Base figure is just a resculpted Rachel Summers, everything else is just clay and paint!