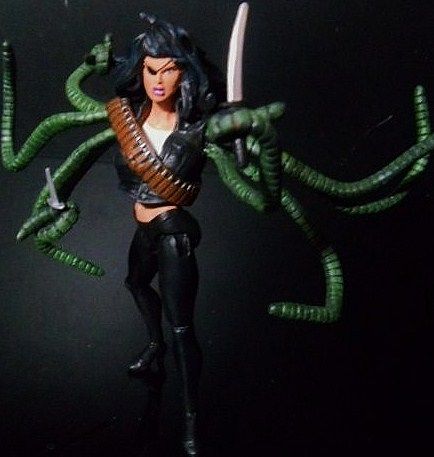 Her recipe was very simple. As a base we used she hulk, the boots we got from mary jane and the tentacles from a spawn figure. Sanded her joints to reduce paint rub, painted her from head to toes and there you have it. Accessory around her chest comes from a long shot figure, and the jacket from another legendary hero...
Tentacles have articulation!!!
Hope you guys like her. Let me know...