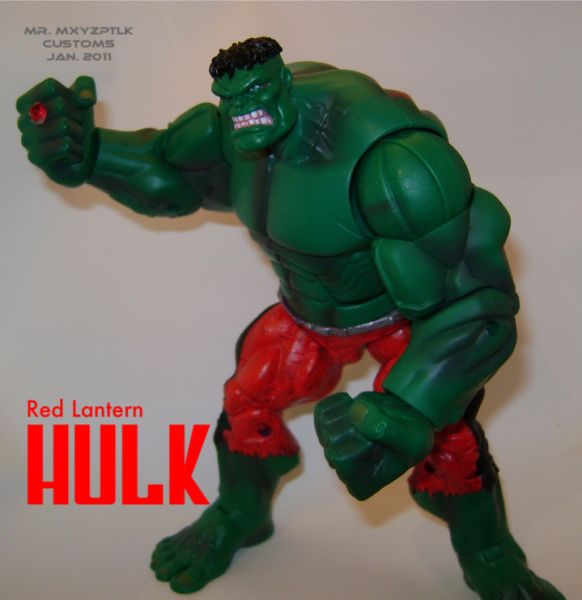 The last of the first set of Marvel/DC Blackest Night Crossover Figures
Bruce Banner (a.k.a. Hulk): Red Lantern Marvel Sector 2814
After the death of Tyrannus Rex, the red ring sought an individual with great rage who'd suffered great loss. None was found more deserving then one Bruce Banner, who after an accidental overdose of gamma radition was afflicted to become the hero/monster known as "The Hulk". With the red ring amplifying and feeding off his rage, the Hulk is more powerful than ever. Now you really don't want to make him angry.

This is the Hulk from the ML Fan's Choice Hulk/Valkryie Set repainted. The ring is a craft bead from my wife. I designed the costume incorporating Red Lantern Elements into the standard Hulk look, and took inspiration from House of M and put the Red Lantern Logo on his back in tribal/war paint style.